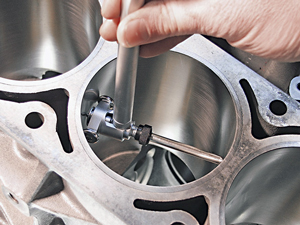 Old-Time Craftsmanship Combined with State-of-the-Art Technology Makes Victor Engines Better, Guaranteed.
Victor Aviation is recognized around the world as the standard by which other engine providers are measured. Since 1977, "Power-By-Victor" engines have been installed in thousands of light aircraft ranging from Piper Super Cubs to the most advanced turbocharged single and twin engine piston aircraft.

Many of Victor's customers have flown their "Power-By-Victor" engines in around the world flights over the Pacific and Atlantic oceans. With Victor's world distribution and service capabilities in the United States, Europe, South America, Africa and Japan, Victor engines "go the distance". For many years, original aircraft manufacturers have relied upon the expertise of Victor Aviation to advance the technology of their piston-powered new aircraft and the added performance improvements with "Power-By Victor" Engines.